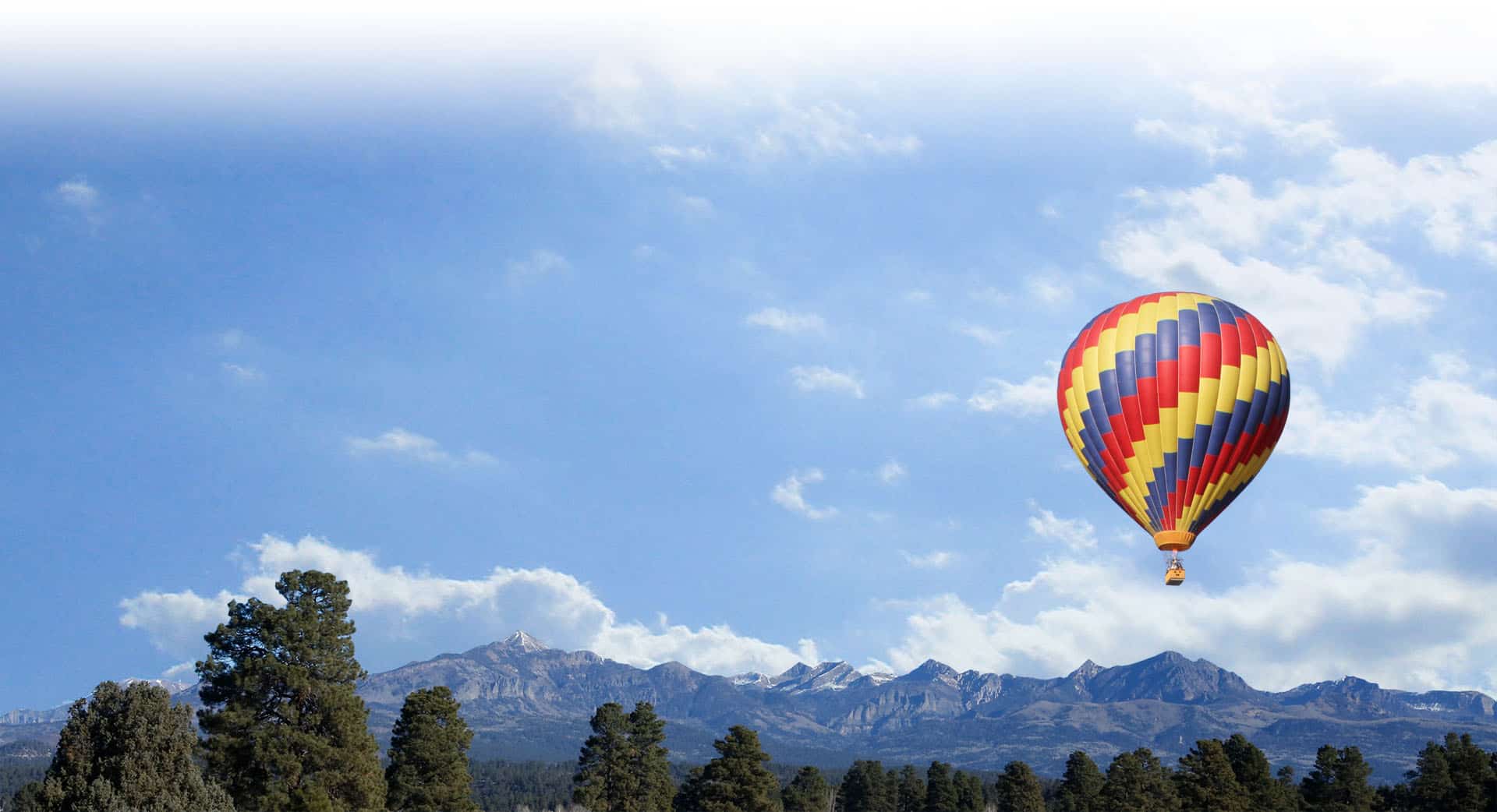 Floating…
freely, silently
above the earth
Hot air balloon ride sightseeing tours, Pagosa Springs, CO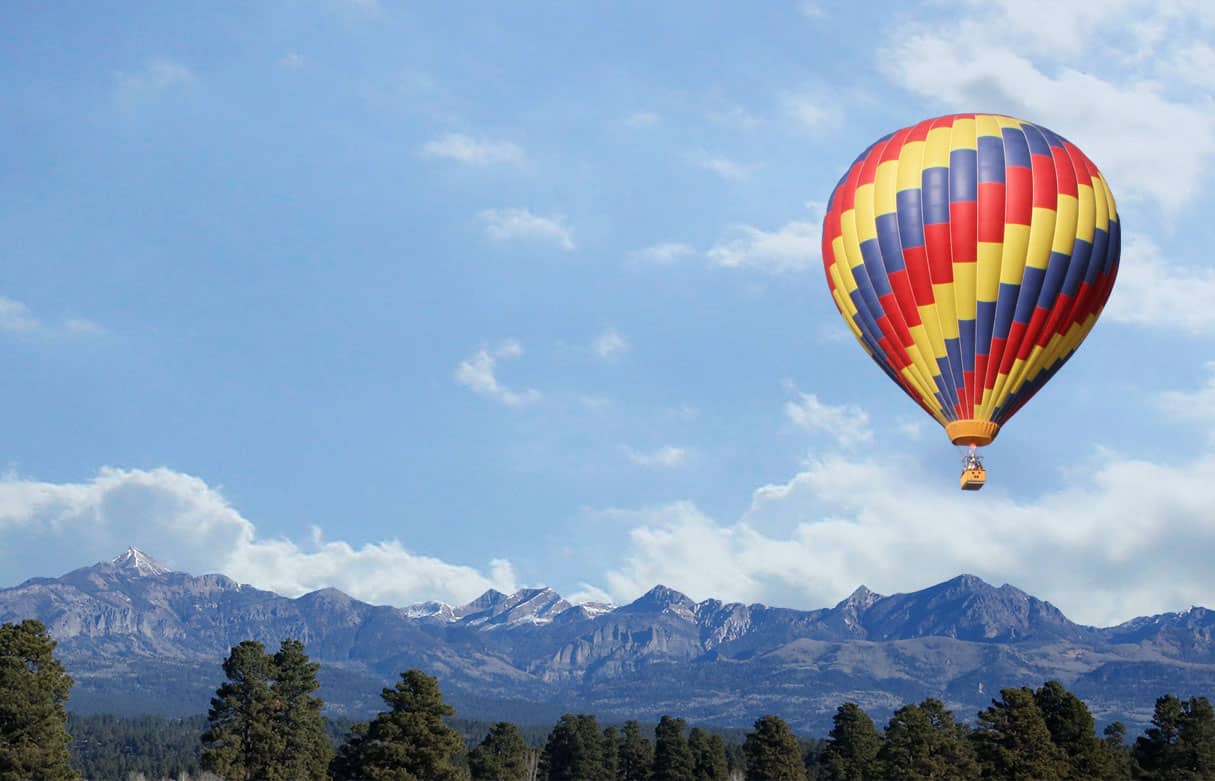 Floating…
freely, silently
above the earth
Hot air balloon rides, Pagosa Springs, CO
Floating…
freely, silently
above the earth
Pagosa Springs, CO
See the world from an entirely different point of view… riding in a hot air balloon!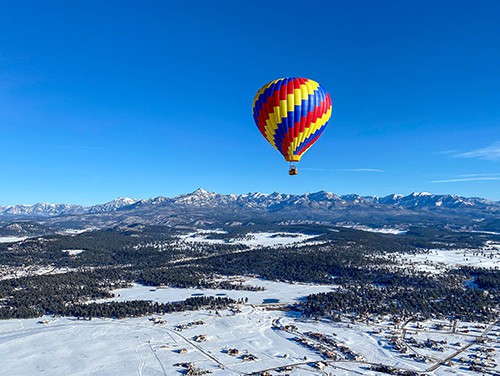 For once, a fantasy can become a reality! You have a unique opportunity to "break the earthly bonds of gravity," and if you've been dreaming about flying — try this!
As you gently ascend, the earth seems to fall away below you, revealing hidden canyons and valleys. You may feel yourself becoming a part of Mother Nature while riding the peaceful breezes with the red-tailed hawks, the ospreys and the majestic bald eagles. Wildlife is abundant, and we watch for deer, elk, turkeys and other forest creatures as we fly over Pagosa Springs, Colorado.
If you're searching for adventure, activities or the ultimate sightseeing in Pagosa Springs, you've found one of the most popular and highest rated attractions!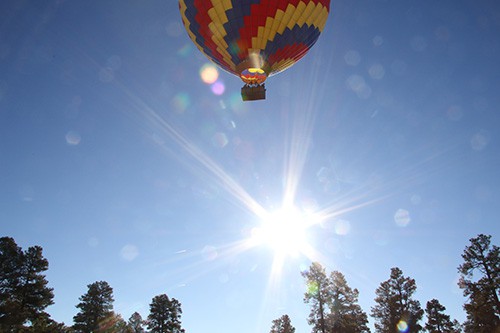 Book your unforgettable experience today
What Our Guests Say
Read more 5 star reviews on TripAdvisor
10 out of 10 Stars
"This place was AWESOME! Austin was our pilot and he was fantastic. We booked this last minute and I'm so glad we did. The views are unlike anything else and you can barely tell the balloon is moving through the air. All in all a 10/10."
– CJ
Perfection
"From start to finish this could not have been better."
– Kay R
Best Secret in Pagosa
"Best experience in Pagosa Springs and we went to two hot springs, two outdoor concerts, went shopping downtown and made glass art.
We have been tandem paragliding in the Alps and the hot air balloon ride was right up there with that. We felt completely safe and excited from my 75 year old mother to my 18 year old daughter- we all enjoyed ourselves and would recommend it to anyone."
– Ruth C
Soaring Over Pagosa Springs
"Oh my goodness… bucket list travels! What an experience! The take off was so gentle and easy… soon we were floating over Pagosa… SO quiet… the only sound was the whoosh of the burner and fan filling the balloon with hot air.
The views are spectacular! I just can't explain the beauty, the wonder, the awe. Never once did we feel insecure or fearful… we felt so safe in the pilot's care. What a WONDERFUL experience – what a precious ride!"
– Cindy and Michael
Absolutely Incredible
"Great experience! This excursion was by far one of the best! An experience that will not soon be forgotten. Breathtaking views from on high! Take off and landing were seamless. Would recommend this to everyone!"
– Judy M
Spectacular
"Spectacular! The view and stories were amazing! I would 100% do this again and again. It was worth the price and the time."
– Amanda